Assorted poppadoms, served with the trio of classic relishes
Chicken Malai Tikka, Gilafi Seekh, Mini Onion Bhaji & Achari Paneer Tikka served with mixed herb chutney & mint yogurt
Punjabi Samosa, Aloo Tikki, Mini Onion Bhaji & Achari Paneer Tikka served with mixed herb chutney & mint yogurt
Your choice of main dish served with Pilau, Garlic Naan & Jeera Aloo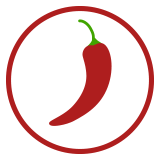 Grilled Chicken breast stuffed with mild cheddar, spinach, pomegranate, mace-cardamom spice mix in a satin, smooth, velvety sauce.
Boneless chunks of chicken lathered with a rich, buttery, creamy gravy of over-ripe tomatoes and spices.
Our Chef's own twist to the fiery-spicy chicken dish widely consumed in Goa, with potatoes.
Locally sourced slow braised lamb shank in an aromatic gravy.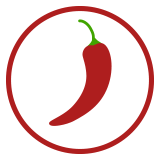 Lamb chunks braised in a smoky fragrant sauce, a Mughlai delicacy.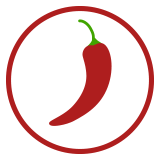 King prawns cooked with coconut milk, ginger, garlic & finished with the tang of raw mangoes.
Assortment of vegetarian mains - paneer Makhani, Chana Masala, Tadka Dal, Gobi Adraki, with Pilau, Garlic naan, Raitha & Salad.
Classic platter of Gulab Jamun & Gajarella with a scoop of Vanilla Ice-cream
Choose from Bailey's, Cointreau, Amaretto, Tia Maria, Limoncello, Sambuca and many more…
with live entertainment & box of chocolates per couple.
VIP BOOTHS AVAILABLE FOR A SURCHARGE OF £50 PER COUPLE
(SUBJECT TO AVAILABILITY)
11th Feb | 12th Feb | 13th Feb
£29.95 per person
MAAYA'S VALENTINE'S FAYRE
​14th Feb
£34.95 per person